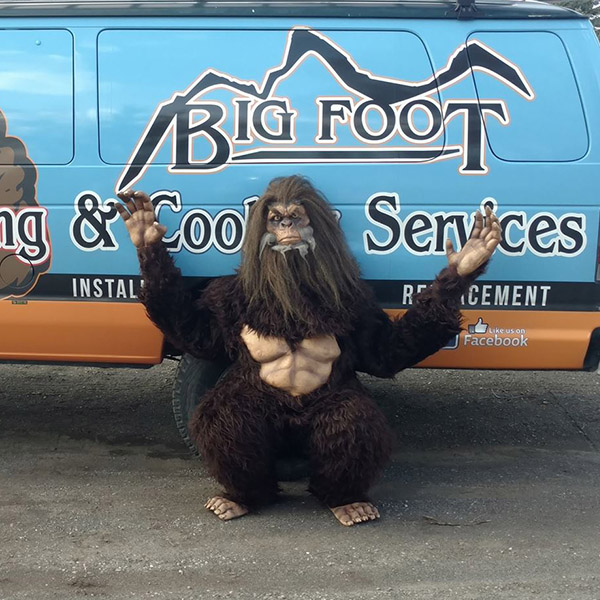 In 2007, Charles Fife decided to stop working for someone else and created CRF Mechanical because he thought things could be done better in the HVAC field. The company specialized in HVAC repair, maintenance, and installation. CRF Mechanical was more successful than Charles anticipated but he needed more people to help the company grow. In 2015, he hired his first employee, and by the end of the year, he renamed the company to Big Foot Heating & Cooling Services.
Our Core Values:
Honesty - in all we do
Professionalism - everywhere
Respect - to all
Value - in our services
Consistent - no comprimise
Big Foot Heating & Cooling Services is all about improving the status quo and to do that we are in a constant state of learning and growth. This means we will be able to consistently provide our customers with better equipment and services to best suit their needs and budget.